Product Design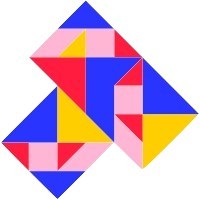 Textile
Product, Design
Remote
Posted on Friday, September 2, 2022
At Textile, we're looking for passion, integrity, and an experimental mindset. We welcome rigorous thinkers who can move quickly, learn continuously, and thrive in a supportive and engaging workplace—join us.
—
Textile's mission is to accelerate the exchange of information on the Internet. We are a small, fully remote team aligned in our vision to change the relationship between technology and data.
What we are building
Tableland is a network and SQL protocol for EVM chains like Ethereum. It is built for developers, NFT creators, and web3 visionaries.
What you'll do
Example areas of work
The Product guild is composed of researchers, designers, and engineers who work together to help define, create, and deliver all protocol and user-facing aspects of Tableland. Product Designers define the core user-facing experience, and translates that thinking into a concrete experience that can be tested, shipped, and evolved.
Responsibilities
End to end ownership of all existing and new Tableland user interfaces—from design to user experience
Work closely with the CTO
Help coordinate implementation
Build a deep understanding of all participants in our community: builders, developers, partners, investors, and more
Collaborate across teams to research and define both long-term strategy and short-term tactics around design and user experience
Design early product concepts and quickly test concepts within the team and the community
Focus on experimentation and optimization of user journeys
Who you are
We're looking for someone who meets the minimum requirements—you are encouraged to apply even if you only have a subset of the preferred qualifications.
Minimum requirements
5+ years designing SaaS products
High level understanding of some common web3 product flows (such as Sign In With Ethereum, signing messages, calling smart contracts, pending vs. confirmed transactions, etc.)
Ability to start in something like Figma—from ground zero—and build up a full design and user experience
Execution of core product design skills: visual design, prototyping, interaction design, implementation (e.g., familiarity with JS, TypeScript, etc.) and information architecture
Systems thinking—can extrapolate and extend shared patterns and behaviors
Preferred qualifications
2+ years of relevant product design experience in web3
Can reduce complex problems down to the right balance of flexibility, power, and ease of use
Are skilled in explaining your work, process, and decisions to cross-functional stakeholders and crave feedback to help you produce your best work
Rigorous about the details—excited to keep pushing your work until is pixel-perfect
Value working with a diverse group of contributors with different perspectives and expertise