Production Support Engineer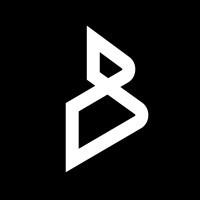 Bakkt
Software Engineering, Product, Customer Service
Londonderry, UK · Northern Ireland, UK · Belfast, UK · Del Norte, CO, USA · London, UK
Posted on Tuesday, October 24, 2023
About Us
Founded in 2018, Bakkt builds technology that connects commerce. Our vision is to connect the digital economy by offering one ecosystem for cryptocurrency and digital assets, loyalty, and commerce. We enable our partners and clients to deliver new opportunities to their customers through SaaS and API solutions that unlock crypto and drive loyalty, powering engagement and performance.
Come build with us.
As a Production Support Engineer Engineer with Bakkt you will be responsible for closely monitoring our production environments, swiftly addressing issues, and ensuring the seamless operation of our core services on our Crypto products.
Responsibilities
Observability: Implement and oversee robust monitoring systems to continuously track the health and performance of our production systems. Quickly identify anomalies and potential issues before they impact our clients.
Incident Management: Participate in an on-call rotation to address and resolve critical incidents outside of regular business hours. Develop and maintain incident response procedures, documentation, and post-incident reviews to improve system resilience.
Automation: Develop scripts and tools to automate repetitive tasks, streamline workflows, and improve the efficiency of the production support process.
Troubleshooting: Utilize your strong problem-solving skills to investigate and resolve technical issues related to applications, databases & infrastructure. Apply creative solutions to prevent recurrence.
Client Onboarding: Work closely with our clients to facilitate a smooth onboarding process onto our systems. Address technical inquiries, provide support during integration, and ensure a positive client experience. Work closely with software development, production & onboarding teams to ensure the operational success of client facing applications.
Continuous Improvement: Actively participate in process improvement initiatives, suggesting enhancements to monitoring strategies, incident response procedures, and support workflows.
Required Experience
2+ years of experience supporting cloud-based platforms using an SRE support model.
Proven track record in a production support/SRE role, demonstrating your ability to monitor and troubleshoot complex systems.
Excellent communication skills, both written and verbal, for effective interaction with technical and non-technical stakeholders.
Strong production troubleshooting skills
Self-starter who can work independently and effectively across functional team environments.
Experience with source control tools, such as GIT in a team environment
Preferred Experience
Experience with supporting cloud-based applications in a production environment
Experience using and supporting various monitoring and visualization tools (e.g. DataDog, Grafana etc.)
Working knowledge of SQL
Working knowledge of securities (Equities, Options, FX, Bonds)
Working knowledge of FIX (Financial Information Exchange) Protocol
*Must be willing to come into the office 2/3 days a week*